The Ripps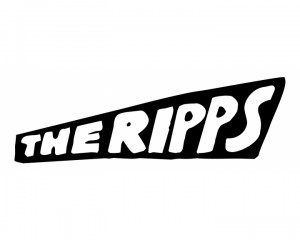 Coventry. It's officially farther away from the British coastline than any other city in the UK. Famous Coventrians include Lady Godiva, Frank Whittle (inventor of the jet engine), Pete Waterman (of Stock, Aitkin & Waterman fame) and of course, The Specials. The Ripps, one of the most exciting new bands to have emerged in recent years, also hail from this fair city. Their sound can be described as tongue in cheek, fun, fast, sometimes satirical, punk power pop. Easier said than done, but they've done it with aplomb!
The band consists of Chilean born brothers Patch Lagunas (guitar and lead vocals), his brother Raul Lagunas (bass guitar and backing vocals) and close friend Rachel Butt (drums and backing vocals). Formed in the autumn of 2003, their influences include legends such as The Sex Pistols, The Clash, The Buzzcocks and The Kinks as well as everyday life in Coventry! For a year they rehearsed every night, experimenting with ideas and forging their own sound. In the autumn of 2004 they performed their first ever gig at the Jug of Ale in Moseley, Birmingham, supporting the then little known band The Editors. They blew the crowd away with their distinctive sound and this gave them the confidence to seek out further gigs around the UK. In proper DIY punk style, they all chipped in and bought a van (lovingly named Sheila!) and set about furiously promoting themselves. This won them gigs playing alongside bands including Maximo Park, The Dead 60's, The Rifles, Towers of London and The Young Knives.
With their album ready to dropping in February of 2007 "Long Live The Ripps", The Ripps are set for big things. We're not the only ones that think so either! Check out what the magazines have to say about them –
'Unquestionably the smiliest band in the whole of the Midlands, the trio's brand of catchy and quintessentially English power-pop only furthers their case for an all conquering aceness that deserves to escape the region'.
– NME
'The Ripps are a sharp, snappy trio that bring a much needed sense of style to the table and by any rights you'll see them on Popworld in the next few months'.
– Blowback
'As catchy as bird flu, as much fun as a bouncy castle and as cute as kittens'
– Media Assassin