Infinite Potential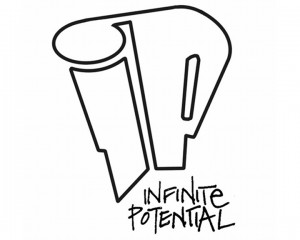 Catskills:Projects presents the next instalment on the rocky road to fame and glory – the DEBUT release from Infinite Potential !!, 6 tracks of the finest beats and pieces…..
Infinite Potential formed at the turn of the century in Brighton, when Kojak and The Soulful Spider met whilst studying psychology. They began producing heavy beats and devising mental mix tapes, blending many styles – all whilst contemplating serious psychological issues!
With Spider's technical knowledge and musical background combined with Kojak's infinite skill on the turntables, the beats and cuts were up to scratch. All that was missing was some ill lyrics. Enter Amber MC, with a flow you never heard befo' and BLAM! Infinite potential was born; one of the most exciting and original teams to emerge from the steadily growing Hip-Hop scene in the UK.
IP have recently completed a UK tour supporting the legendary producer, Moe Love – of the Ultramagnetic Mcs and are headlining 'Spins and Needles' (UK hip-hop night sponsored by Vestax and Shure) @ Audio, Brighton, on Wednesday 15th September.
Watch out for more gigs over the autumn and check the frequencies for upcoming radio shows on Pyrotechnic Radio and Freeze FM.
INFINITE POTENTIAL – "AS THE RECORD REVOLVES" – OUT 1st Nov