Black Grass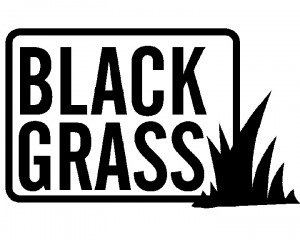 Based in Brighton in the UK, Mex of Black Grass is a self confessed vinyl addict who is most happy around records and came up in the burgeoning Brighton music scene of the mid nineties.
First and foremost a dj and selector, Mex is also a producer and all round music junkie. If you were in the UK in the nineties you might know him from his work in various record stores and his own "Black Grass" Record Store. You could have come across his break albums and battle records like"Ultimate Cakes and Sweets" and "Kleptomania". Or maybe you know him as a dj from the "Knowledge of self" club night where he warmed up for golden era hip-hop artists like OC, Big L and Jurassic Five.
After releasing some singles on a few local labels and establishing his own record store, Mex took things to the next level, turning Black Grass into a production outfit.
Described as a "pantomime of styles" by Mex, the Black Grass sound was hip hop minded but not hip hop, edgy but not necessarily underground, covering territory from dusty funk and jazz to soul to party beats. Working both with established vocalists (including Blak Twang & Maylay Sparks),and talented newcomers, Black Grass gained acclaim across the board from both DJs and music fans.
After spending time Djing and touring Australia, Mex recorded the second album "A Hundred Days In One". Adding even more diversity to the mix than the eponymous album, it delivered enough hooks and beats to light up the dance floor and get heads nodding in equal amounts, with guests like Jehst, Blu Rum 13, Micall Parknsun on mic duties alongside alt-country sensation Dominique Noiret, with a haunting rendition of Harold Melvin's "Don't Leave Me This Way".
Twenty years deep as a DJ, Mex has developed a reputation as one of the leading underground DJs in the game. similar in style to legends of old like "The Wild Bunch, Good Times, Soul II Soul, Jazzy Jeff and Cash Money, he has earned the respect of esteemed djs such as Andy Smith and Krafty Cuts.
Mex is currently recording his third Black Grass album with guest features from J-Live, The Good People and other special guests